Freshmen, Sophomores Gather to Pray the Dominican Rosary
"The Dominican Order, which from its very beginning has been most devoted in honoring the Blessed Virgin, and by which the institution and propagation of the Confraternity of the Rosary was accomplished, holds as its inheritance all that belongs to this devotion."
Pope Leo XIII, Ubi Primum, n. 1.
According to tradition, St. Dominic received the Holy Rosary from Our Lady in the 13th century. The Dominican method of praying the Rosary begins with a series of verses and responses that recall the opening of the Liturgy of Hours and also the Angelic Salutation that forms the first part of the Hail Mary.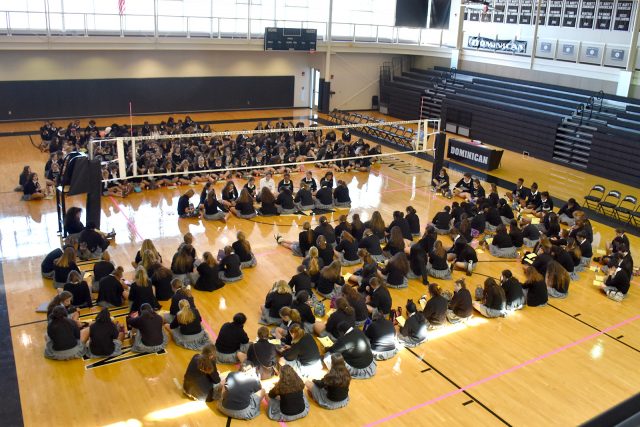 Gathering in Siena Gym on a Fall afternoon, freshmen and sophomores prayed together the Sorrowful Mysteries of the Most Holy Rosary. A group of their classmates led the recitation.