Senior Hannah McGowan Signs with Bethel University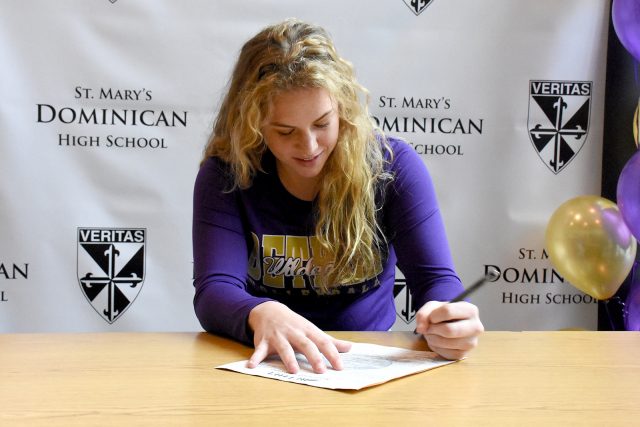 Senior Hannah McGowan signed a college athletic scholarship for the Fall 2018-2019 term with Bethel University in McKenzie, Tennessee where she will play volleyball.
Hannah is a member of Dominican's 1,000 Kills Club and has reached 1,233 kills during her Dominican years. She was named to the 2017 Pre Season All Metro Team and is a member of 2017 Louisiana High School Athletic Association All Star Volleyball Team. In addition, she was a member of the 2014 and 2015 All District Team.