On September 21, in observance of the United Nations' International Day of Peace, the Dominican student preachers greeted everyone with white ribbons in the morning.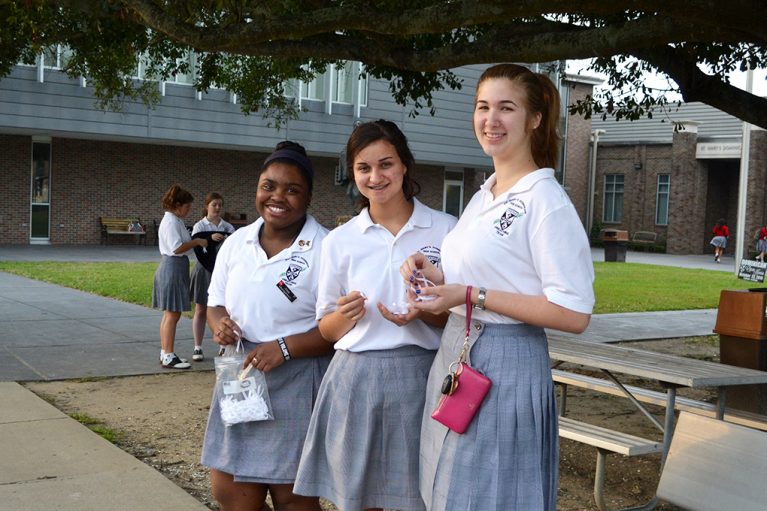 During lunch Sr. Pat Harvat, O.P., St. Mary's Dominican High School's Vice-President of Dominican Catholic Identity, read a blessing at the circle of Pinwheels for Peace on the campus quad.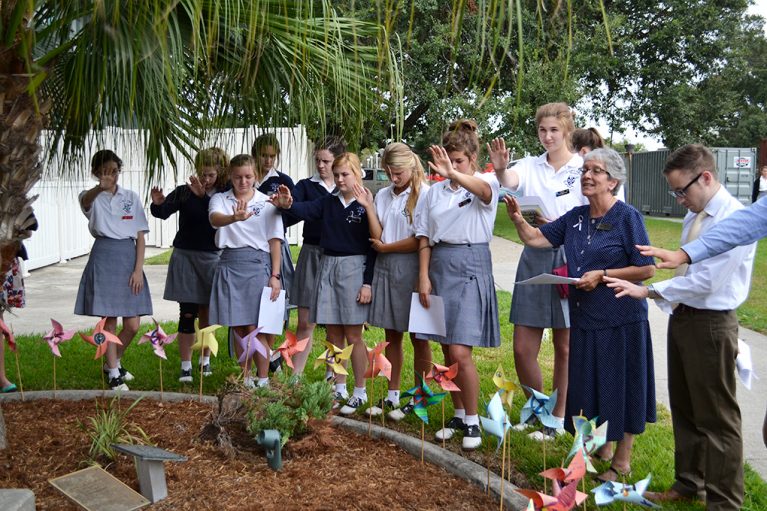 The pinwheels were made by students who wrote their prayers on the pinwheels.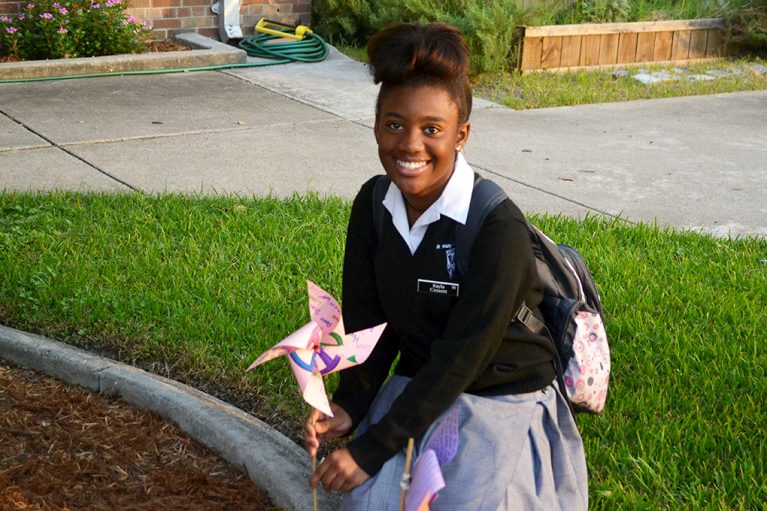 International Day of Peace is celebrated on September 21 each year to recognize the efforts of those who have worked hard to end conflict and promote peace. The International Day of Peace is also a day of ceasefire – personal or political.