On Friday, November 13th, 3 members of Dominican's Student Preaching Team helped lead St. Catherine of Siena's 7th Grade Retreat. They were joined by students from Archbishop Chapelle, Shaw, Rummel and Mount Carmel Academy.
Chloe Dusang, Emily Munch and Virginia Quinlan pose for a picture in front of their alma mater during recess at the 7th grade retreat.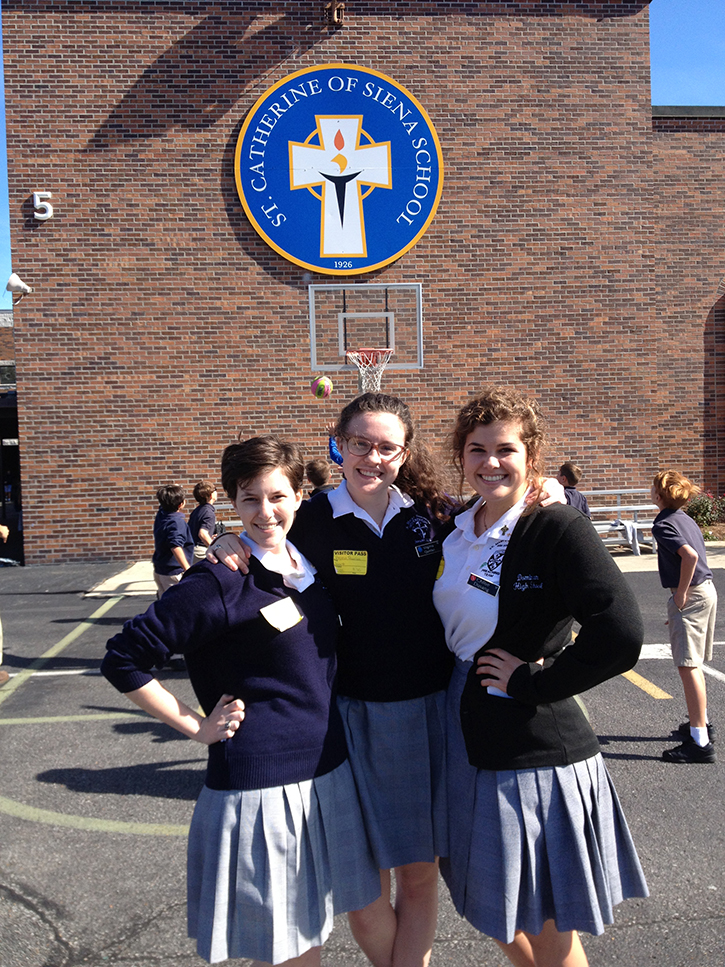 Student Preachers, Emily Champagne and Sarah Trumbaturi, also served as facilitators for the St. Catherine 5th grade retreat on October 23rd.