CONGRATULATIONS!
Dominican's swim team finished 2nd at the Metro meet October 31!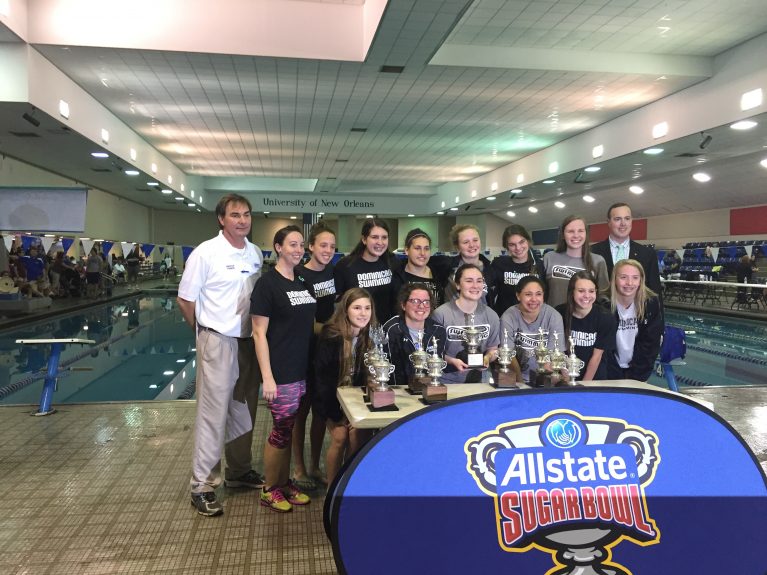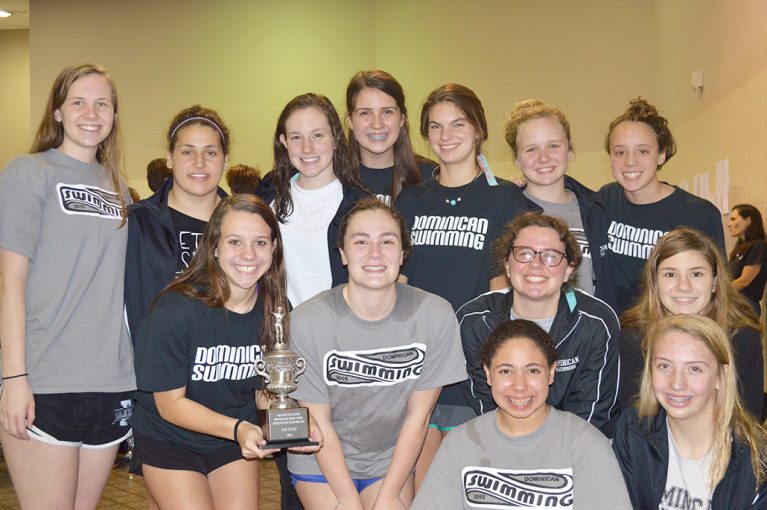 Congratulations to the Dominican swim team for winning the District 9-5A Meet! It was also the senior meet (Seniors are Katherine Hamilton and Brianne Perry).
Dominican won all 3 relays and 7 of 8 individual events. Team scoring: 1. Dominican – 573 2. Mount Carmel – 531 3. Chapelle – 283.
Follow this link to the Advocate for INDIVIDUAL results.