St. Mary's Dominican High School National Art Honor Society inducted 36 new members during recent ceremonies. Guest speaker was Dominican alumnae Dawn DeDeaux '70, a mixed-media artist who is considered among America's pioneering artists in new media. Her work has been exhibited throughout the country and abroad, including Whitney Museum of American Art, New York; Armand Hammer Museum , Los Angeles; New Orleans Museum of Art; The Peace Museum, Chicago; Canadian Film Society/Pleasure Dome; Toronto; and Delfina Studio Trust; London.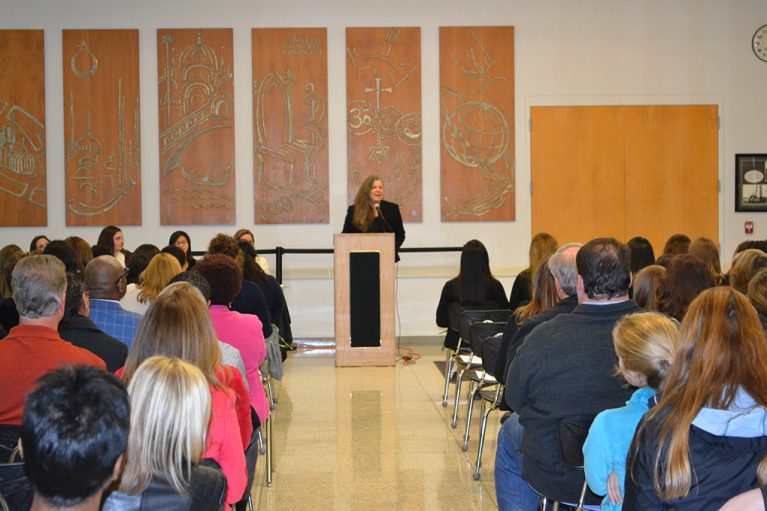 Sr. Pat Harvat, O.P., Vice President of Dominican Catholic Identity, discussed the life and work of Fra Angelico, and how preaching is not limited to spoken word or written text, but artists who can preach through their work visually.
The National Art Honor Society (NAHS), designed specifically for high school students in grades 9-12, was established in 1978 by the National Art Education Association to inspire and recognize students who have shown an outstanding ability and interest in art. The NAHS strives to aid members in attaining the highest standards in art scholarship, character, and service, and to bring art education to the attention of the school and community.
St. Mary's Dominican High School students inducted into the National Art Honor Society and the officers are:
Front Row: Club Treasurer Elizabeth Redfearn, Amanda Viloria, Kristen Tholen, Jolie Pugh, Isabelle Poche', Sabrina Nguyen, Marcelle Lafranca, Helena Koclanes, Caroline Hensley, Alexa Gonzales, Emma Duckworth, and Club President Allyson Colomb.
Second Row: Club Historian Kaela Hymel, Blaise Trusty, Gabby Sperber, Nicole Songy, Samantha Siliezar, Katie Sciortino, Kamryn Jones, Bridgette Chevalier, Avery Armand, Emma Boudreaux, Allison Alario, and Club Secretary Jennifer Madden.
Third Row: Club Moderator Jennifer Frosch, Tori Teixidor, Cassie Prevou, Julia Pettus, Gigi Morel, Lauren Meilleur, Talia Majoria, Emily Lavin, Gabrielle Holmes, Madison Harrison, Senea Diaz, Madison Delery, and Club Vice President Lan Le.
Not Pictured Inductees: Elise Haase, Marcelle Kepper, Madison Manale, Bailey Perkins, and Katherine Schaumburg.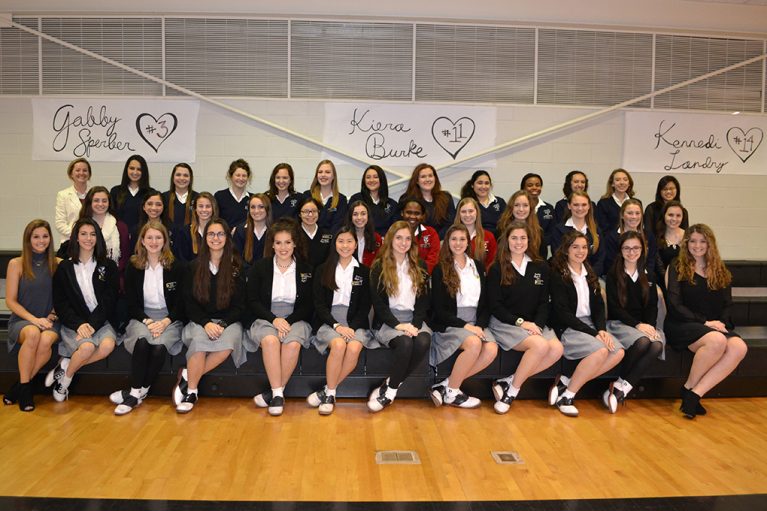 Click here for the photo gallery!