It was all hands on the deck of a Pirate Ship at St. Mary's Dominican High School, created by students from cans of food collected during their annual food drive. During the one-week drive, students participated in the Pirates of the 'Can'ibbean, a competition between religion classes to collect the canned goods. Each religion teacher captained a ship. Daily announcements by pirate Jack Sparrow and other seafaring characters gave updates on fleet efforts and the total cans collected each day. This year 20,220 cans of food, totaling 14,336 pounds, were collected!
Click here for the photo gallery!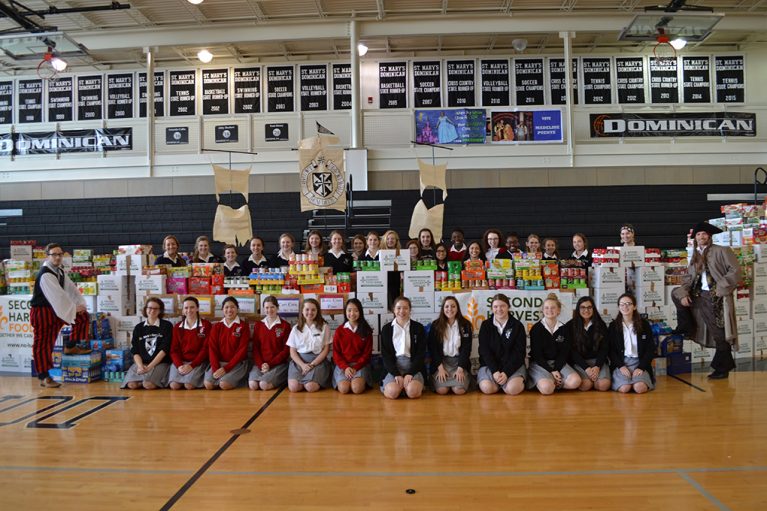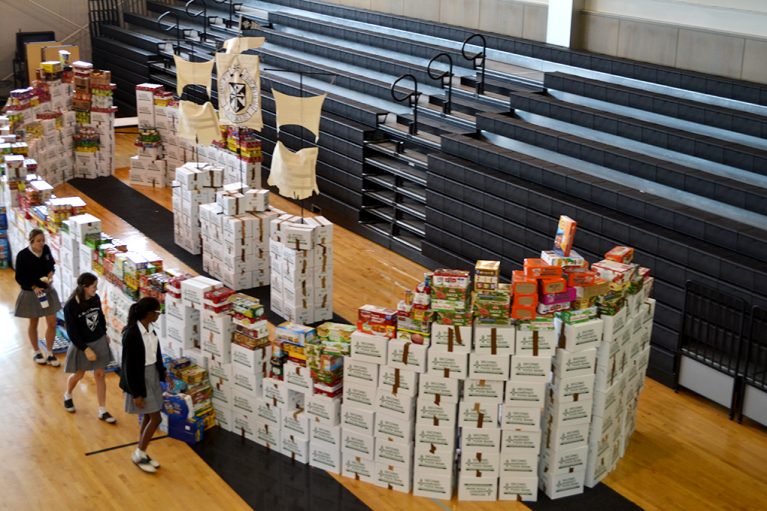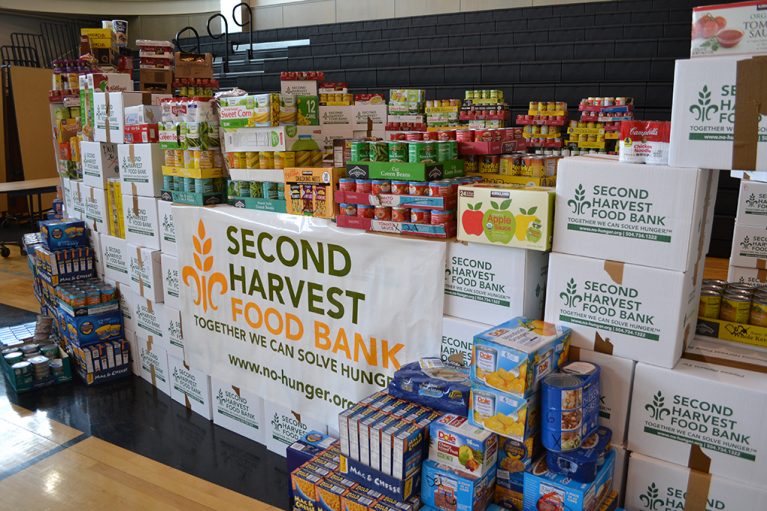 For 17 years Dominican has held an annual food drive, the largest school food drive in the Greater New Orleans area. Dominican faculty, personnel and alumnae also contribute to the drive. Over the past four years, the school has collected more than 70,000 pounds of food. The food drive will support the Second Harvest Food Bank during the summer months when Second Harvest historically experiences a decrease in food donations. Second Harvest distributes more than 22 million meals through a network of 240 non-profit member agencies and provides emergency food assistance to more than 263,000 people, including nearly 82,000 children and 40,000 seniors.