Anatomy and Physiology classes recently dissected traditional specimens, i.e. cow eye and fetal pig. During the cow eye dissection lab, students are able to learn the parts of the eye using a hands-on approach. Students are better able to understand how we see as they study the actual parts of the eye.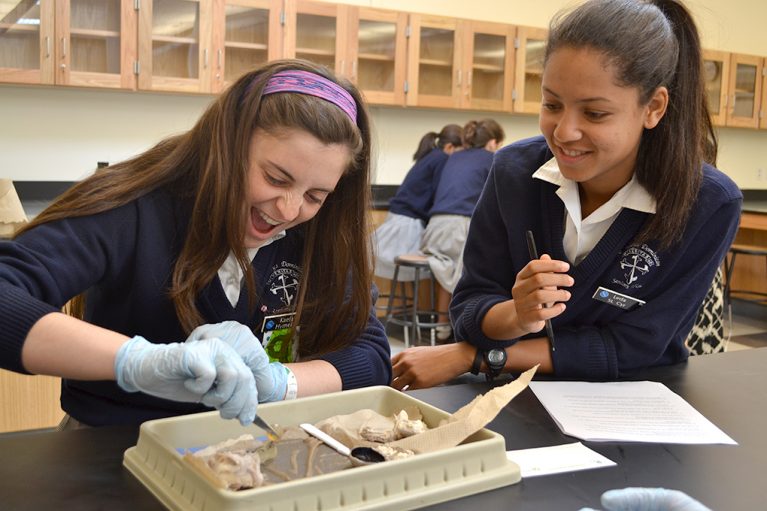 The pig dissection lab is the culmination of all of the organ systems that the students cover during the school year. Students are able to see the structures in their natural positions and see how they work together. Students will be able identify each organ and compare and contrast the structures (and their functions) of the fetal pig with those of an adult human.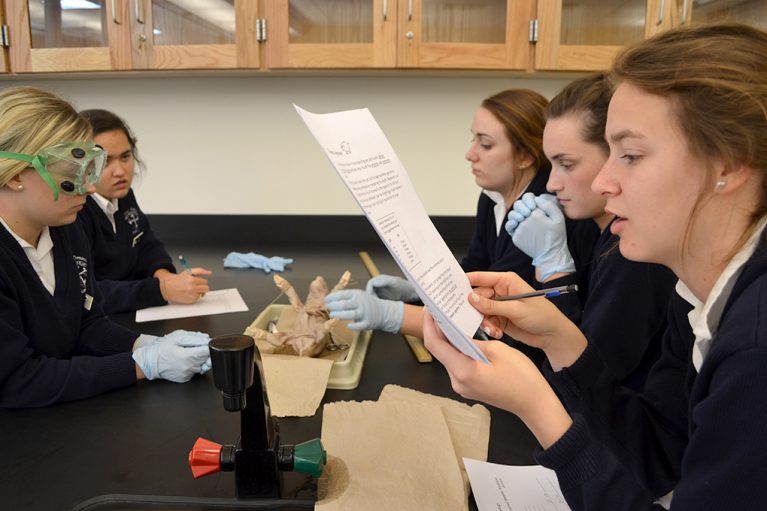 The SynDaver™ Surgical Model in its new home at the Gayle and Tom Benson Science and Technology Complex, complements the senior and junior Anatomy and Physiology classes taught by science teacher Anjel Guitroz. An elaborate and sophisticated full-body surgical simulator, the SynDaver is a 3D jigsaw body puzzle with every muscle, bone, vascular component and organs removal and replaceable. It debuted at the October 2015 Open House, making Dominican the first and currently the only high school in the nation that has one. News media coverage of the SynDaver includes the May 10 article in The Clarion Herald!
Guests at the STREAM™ Soirée had a close-up look of the SynDaver and the opportunity to have a hands-on experience with it during demonstrations by Ms. Guitroz and her students.