Activities at the Robotics Extravaganza included student presentations about the different robotics platforms offered at Dominican, video clips of the Robotics teams' competitions, and how the teams build a robot. The EV3 (eight grade robotics) team presented their jousting robots.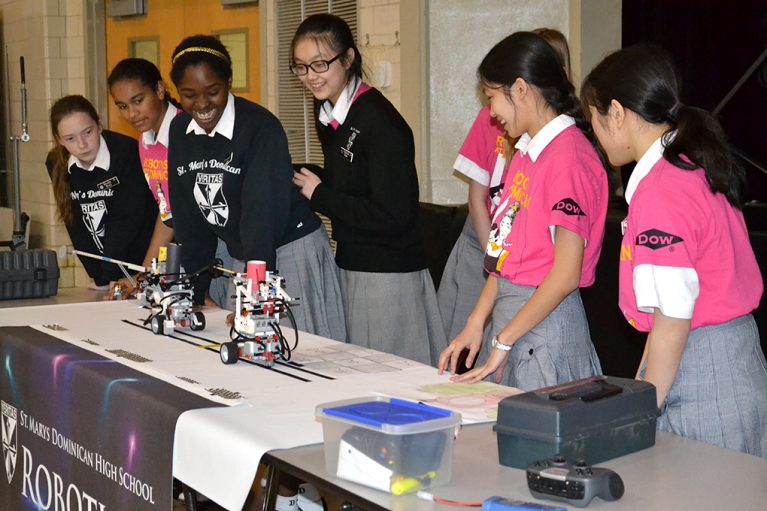 Special guests were members of the New Orleans Police Department Bomb Squad.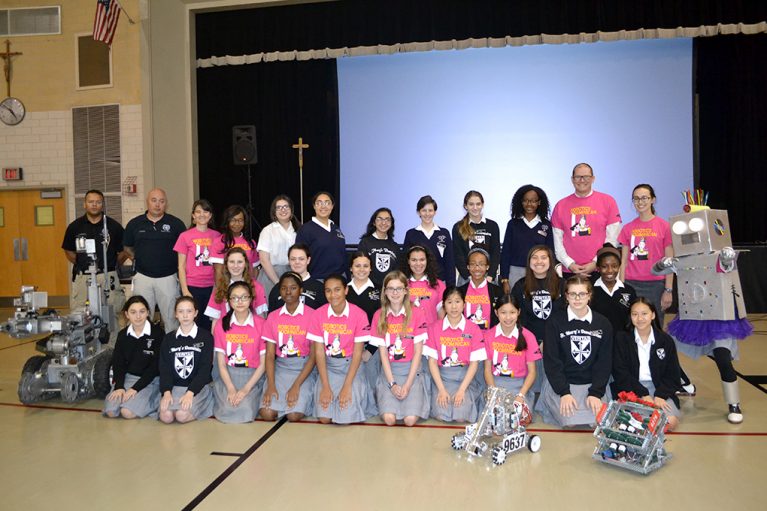 They gave a demonstration of how a robot is used in bomb threat situations. Click here for the photo gallery!