Monday was one of the most anticipated days of the year at Dominican: Bleacher Swap!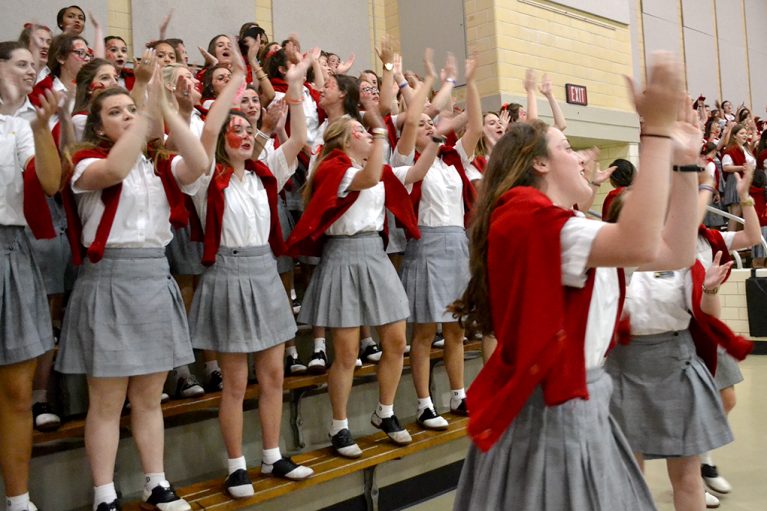 Incoming juniors lead a cheer and seniors celebrate their new place during St. Mary's Dominican High School's end of school year Bleacher Swap.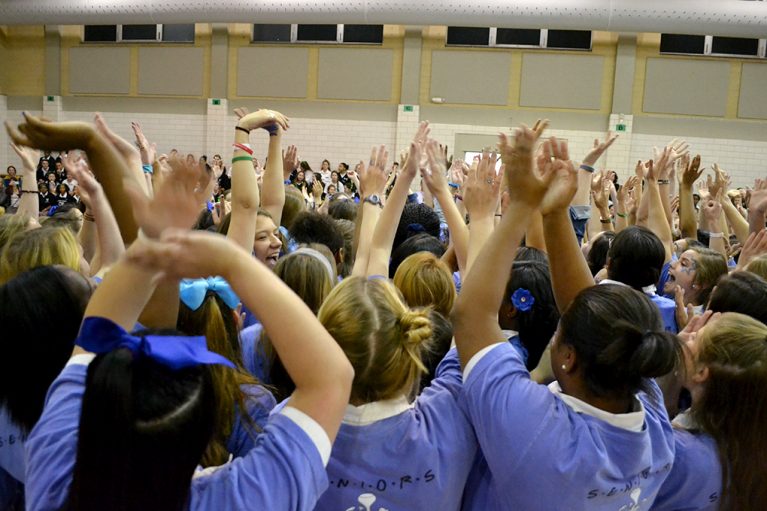 In 15 minutes, students in each class, wearing their class colors of blue (seniors), red (juniors), yellow (sophomores) and green (freshmen), cheered on the move to their new bleacher position for the coming school year.