In July, 38 students and two alumnae traveled through Madrid and southern Spain on a trip with Education First Tours. Their travels began in Madrid, followed by an excursion to Toledo and days spent in Cordoba and Seville. Among their many cultural experiences were a tapas dinner with live music in Madrid, a tapas cooking lesson in Cordoba, and a flamenco dancing performance in Seville. They explored the Prado Museum and the Palacio Real in Madrid, the Mezquita in Cordoba, and the Alcázar of Seville. Through visits to cathedrals and palaces, the students learned the importance of the history of the Catholic, Jewish, and Muslim faiths in shaping modern-day Spain.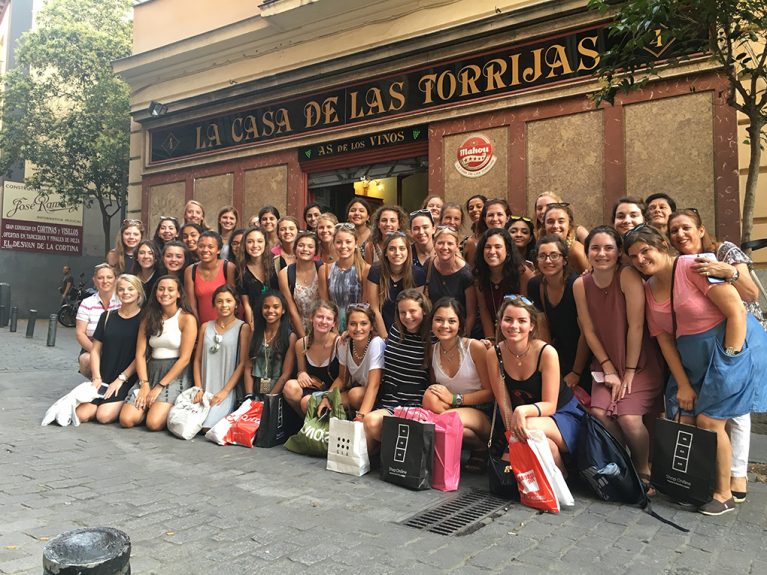 "The Dominican school trip to Spain left most of us way out of our comfort zones, but in a way that made the trip so much better. It forced us to adapt to our surroundings and engage with the locals in order to accomplish our goals, whether that was finding the perfect present for our mother or getting directions on how to get to the Cathedral. In addition to pushing our boundaries, this trip also brought a better sense of community among the students and faculty. It created the reality of learning outside of a classroom. I was also able to make friendships on this trip that I wouldn't have otherwise." – Kathryn F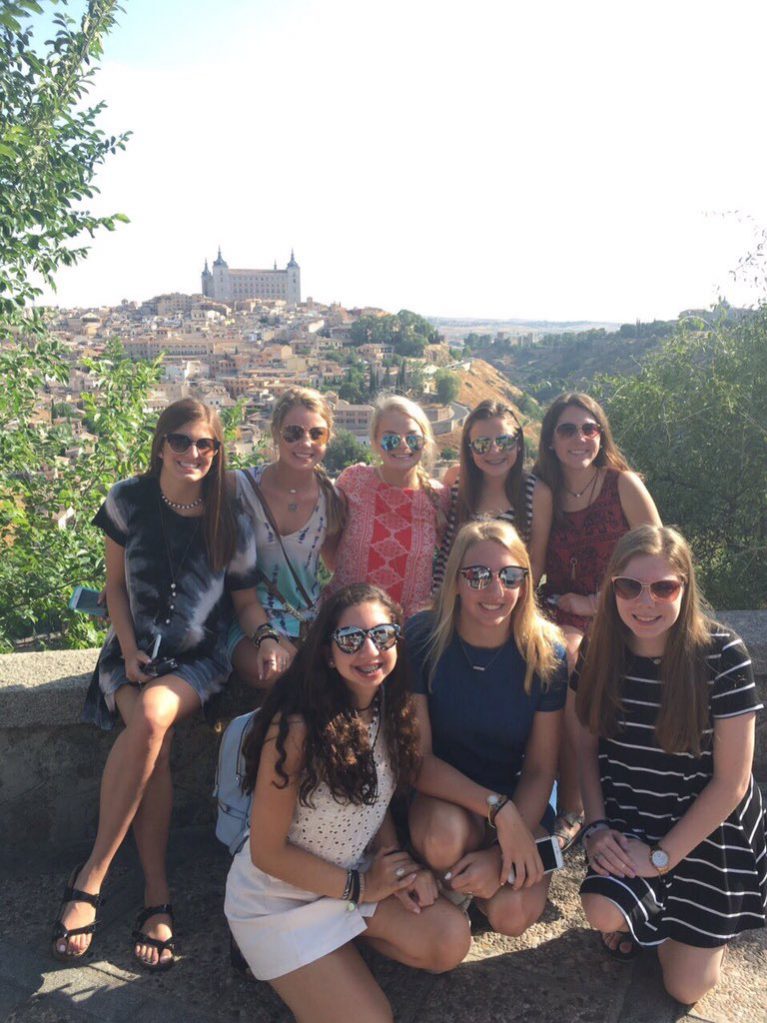 "I have become close with people I never talked to before this trip. I am thankful that I got to experience this with such great people. My favorite city we visited was Toledo, because it was so beautiful and the people were very hospitable. I also really enjoyed spending time with our tour guide, Africa, who would constantly make us laugh. I couldn't have asked for a better tour guide. The food was also pretty good. My favorite was the churros with chocolate. I have learned so much about Spanish and European culture. I was very sad to leave, but I know I will always remember the memories I have made on this trip." – Alexa S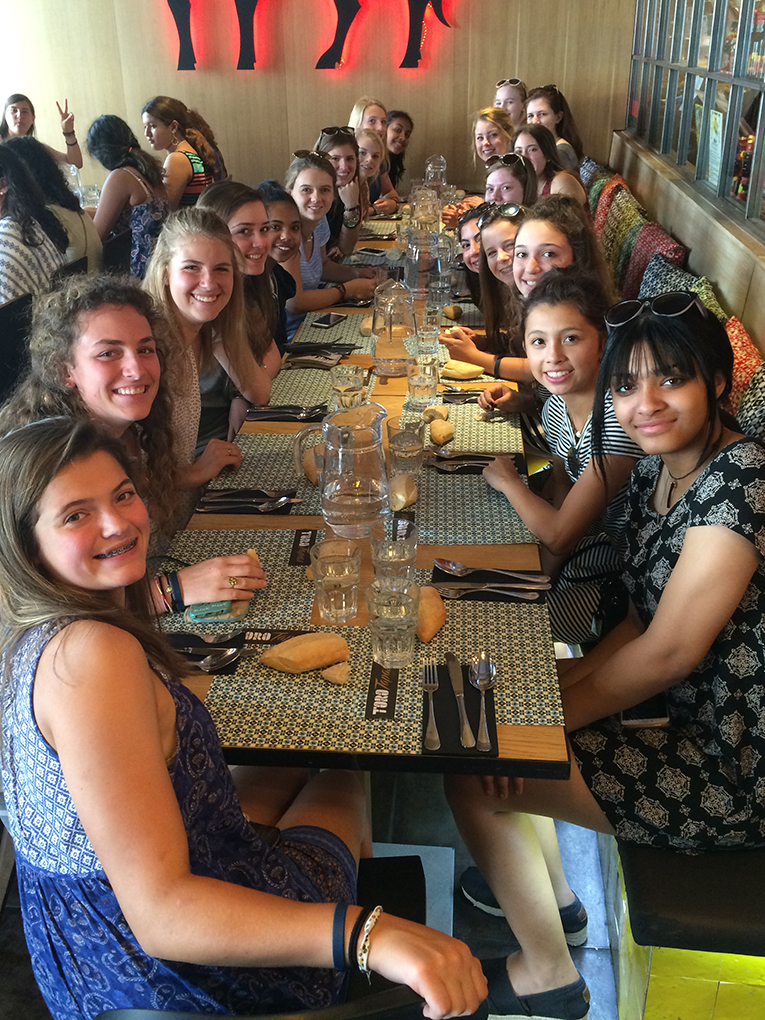 Chaperones were faculty Erin Baker, Denise Boyce ,Lauren Coumes, Casey Lefante, and Claudia Vallejo; and Sheri Salvagio, Assistant Principal/Dean of Students.