LIVING ROSARY & GRANDPARENTS' DAY PHOTO GALLERY
St. Mary's Dominican High School students and grandparents gathered in Siena Gym for the celebration of the Living Rosary and Grandparents' Day.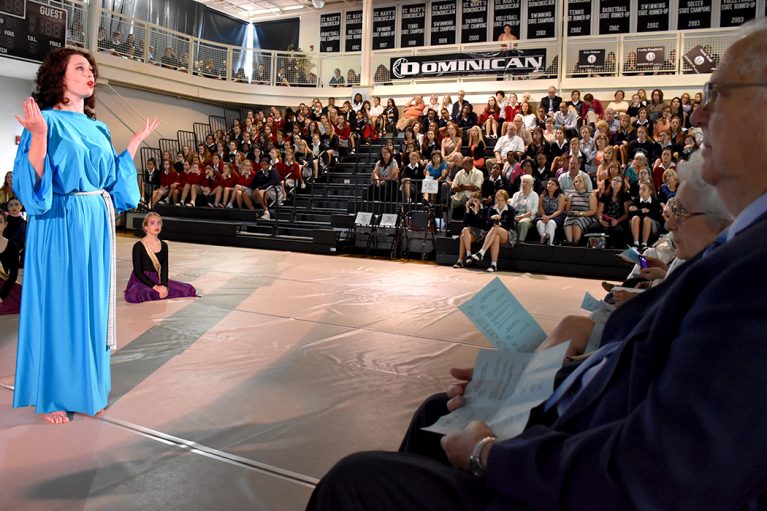 Recitation of The Joyful Mysteries in English, French, Latin and Spanish was led by a faculty member and student.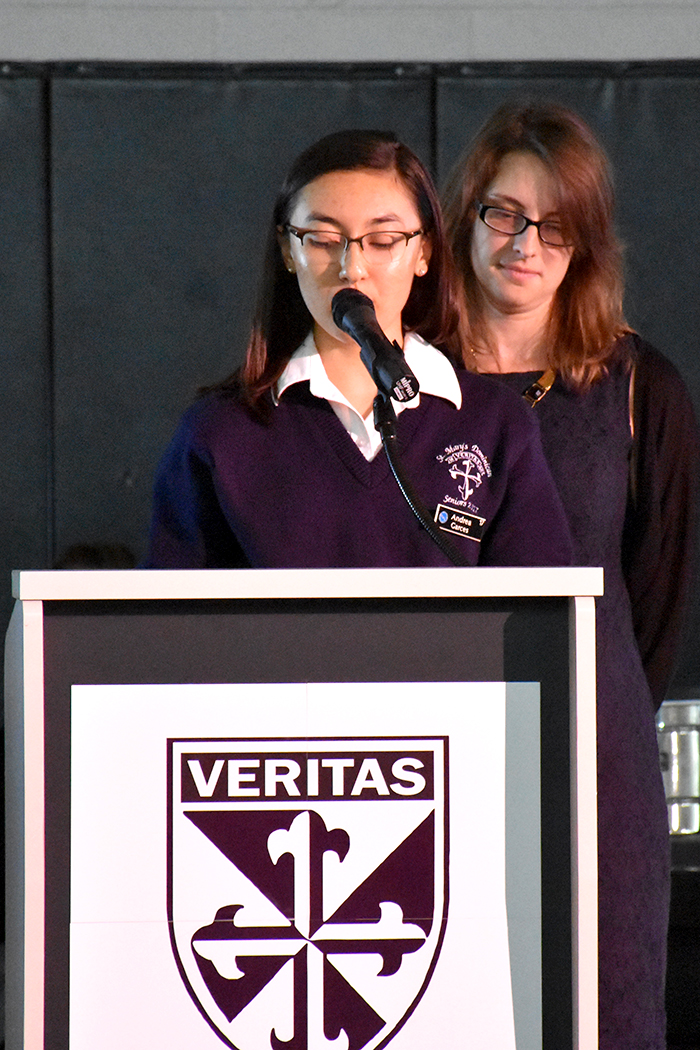 Drama Club members presented The Joyful Mysteries in song and dance, accompanied by the Liturgical Ministers and the Drum Corps.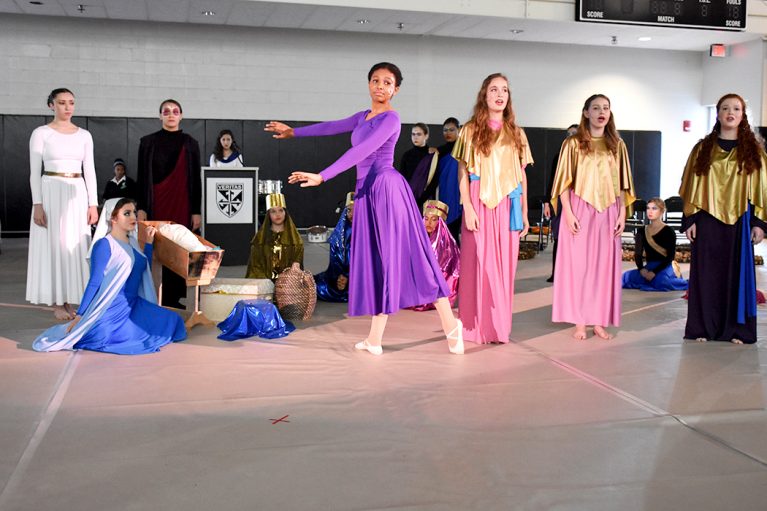 Following the presentation, grandparents and students enjoyed a reception hosted by the Parents' Club. This is the 22nd year the school has presented the Living Rosary.