PLEASE BE ADVISED:
THE MOCK CRASH WAS A RE-ENACTMENT FOR EDUCATIONAL PURPOSES
MOCK CRASH PHOTO GALLERY – This Mock Crash photo gallery features photos of a mock crash scene and our students'/actors' portrayal of crash victims.
———
On October 26, sirens blared as a State Trooper vehicle arrived on campus. In the parking lot, the scene was a head-on collision of two cars. Five students were at the scene, reenacting the immediate aftermath of a crash when drivers and passengers are injured. The audience of sophomores, juniors and seniors watched quietly. Personnel from University Medical Center, Louisiana State Police, New Orleans Emergency Medical Services, and Orleans Parish Coroner's Office took their respective roles as the scene unfolded for a Mock Crash.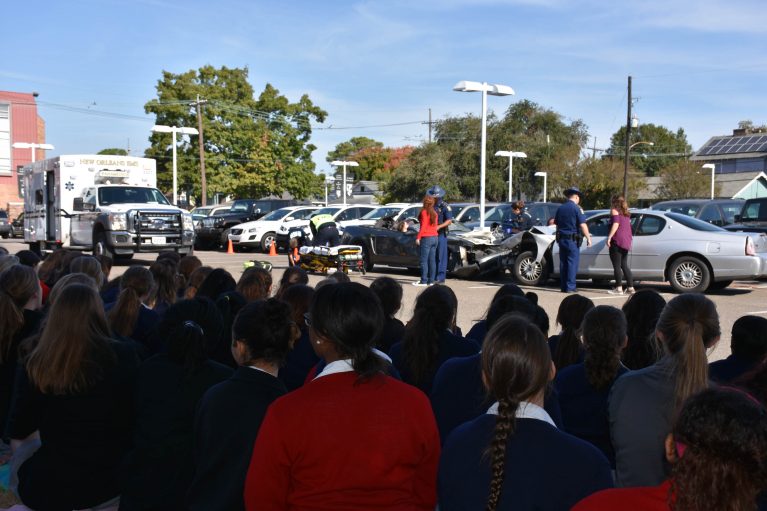 Motor vehicle crashes are the leading cause of death among teens across the United States. According to the Centers for Disease Control, teen drivers ages 16 to 19 are nearly three times more likely than drivers aged 20 and older to be in a fatal crash.
"Seeing our friends participate in the crash made me realize that it can happen to anyone at any point in time, and we really need to be responsible for our actions. We are very fortunate to have such talented actresses at Dominican; their performances sold the entire crash. The Mock Crash is definitely an effective way to educate students on the dangers of distracted driving." – Maddie W.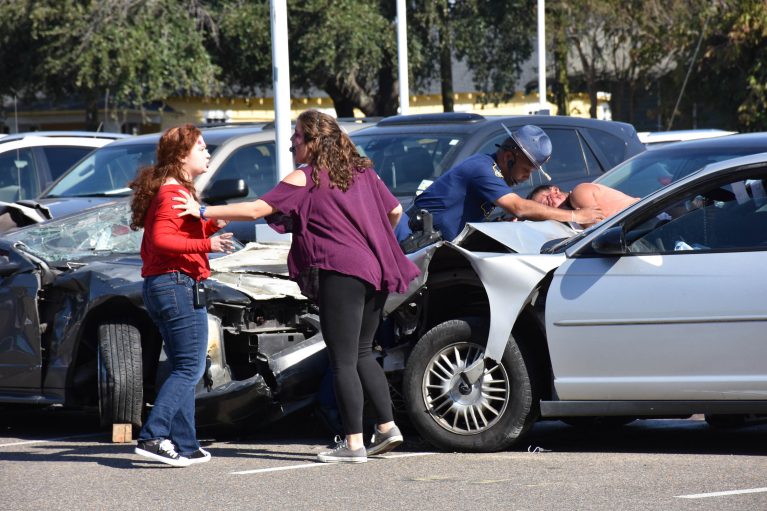 In 2015, over 10,000 teens were injured in crashes across Louisiana. For over 19 years, the Louisiana State Police and University Medical Center Level 1 Trauma Center have teamed up to prevent teen fatal and injury crashes in the Sudden Impact Program.
"Seeing everyone I know involved in something so tragic showed me that incidents like this can happen at any moment to any one even if they aren't the ones driving impaired." – Marcelle K.
The Mock Crash underscored the consequences of drinking and driving, the impact of seat belt usage and the emotional suffering families endure when a fatal crash occurs in reality.
"The purpose of the Mock Crash is to show the severity of the consequences of impaired driving, and I think that it definitely did that and much more. Seeing the Mock Crash was very eye opening. Usually when people discuss car accidents as a result of impaired driving, people, especially teenagers, think 'Well, that would never happen to me.' Seeing those consequences unfold right before your eyes makes the subject much more of a reality." – Adelia O.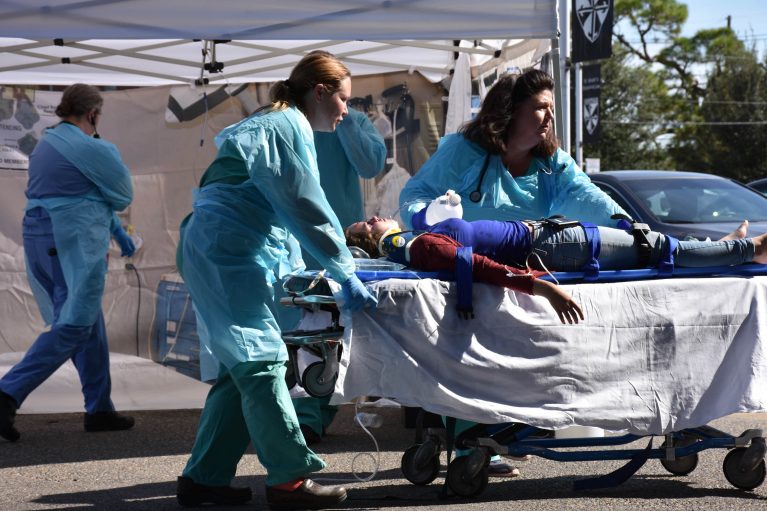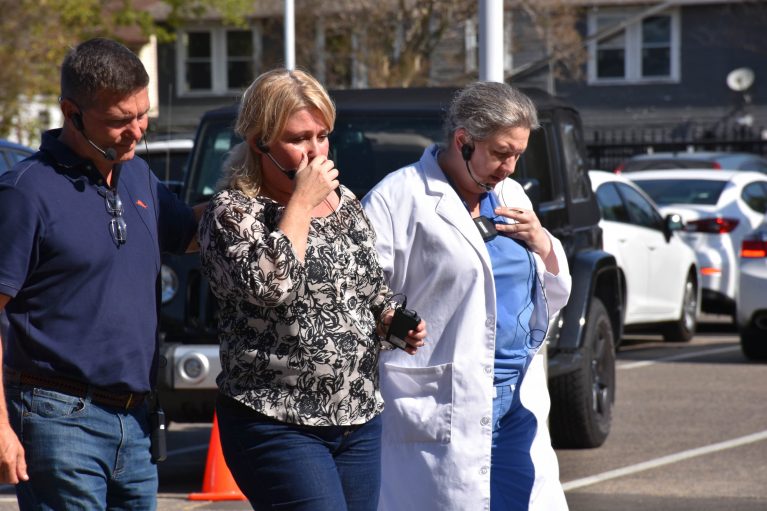 A November 18th Mock Trial on campus will address the lifetime of impact. The trial will include Judge Rebecca Olivier from 1st Parish Court, Attorney David Bravo (defense) and Attorney Amanda Calagero (prosecution). Several individuals will be called to "testify" throughout the trial to the life altering consequences resulting from the poor decisions made on the night of the fatal crash. Throughout the course of the mock trial, students will be taught that impaired driving has lifelong consequences for all individuals involved, including their school, family, and community.
"The Mock Crash was a very successful demonstration that will have a lasting impact on all who witnessed it. Everyone who participated made the crash feel like a real life scenario, making me realize how much of a reality it could be for anyone." – Jennifer B.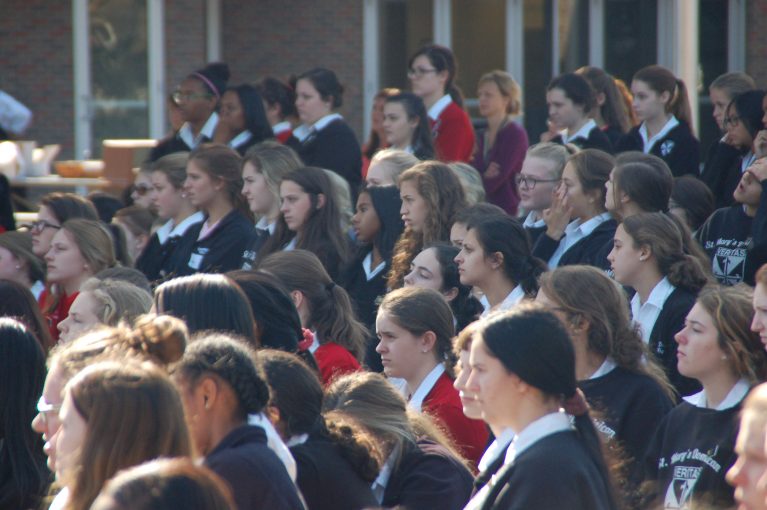 The Sudden Impact program teaches youth the importance of making sound decisions throughout the course of their lives. More information about the Sudden Impact Program can be found on the Sudden Impact Louisiana Facebook page.