NOPD SWEET FRIDAY PHOTO GALLERY
Dominican students brought to school a bounty of their home baked sweets as a special gift of appreciation for the New Orleans Police Department (NOPD) and Emergency Medical Services (EMS). Dominican was the kick-off school for this year's NOPD Sweet Friday, an annual event which the school has participated in since 2011. Representatives from NOPD and EMS stopped by to pick up the sweets. Dominican's Physical Education Department organized students who made a variety of cakes, candies, cookies, and thank you cards.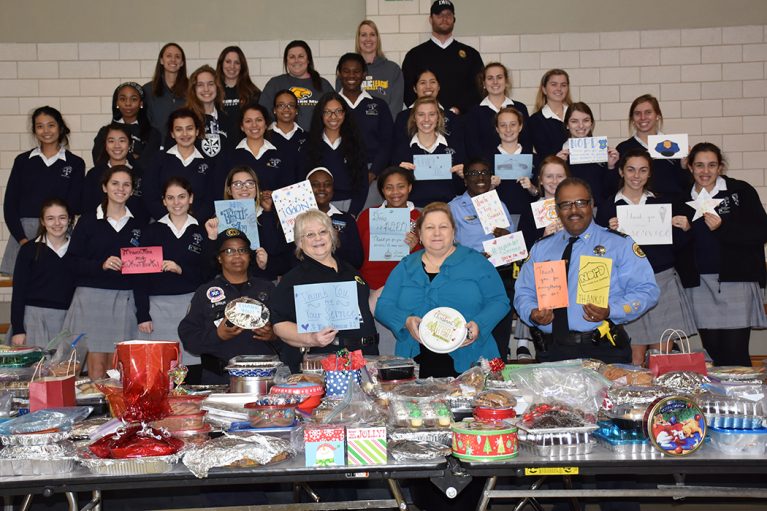 NOPD Sweet Friday was coordinated by Nancy Lytle with Lakeview Civic Improvement Association and Gulf Coast Bank after Hurricane Katrina in appreciation of their NOPD 3rd District and Lakeview Crime Prevention District Officers during the holiday season. It expanded in 2011 to all of the Districts as a special gift of love and appreciation from students across the New Orleans area.