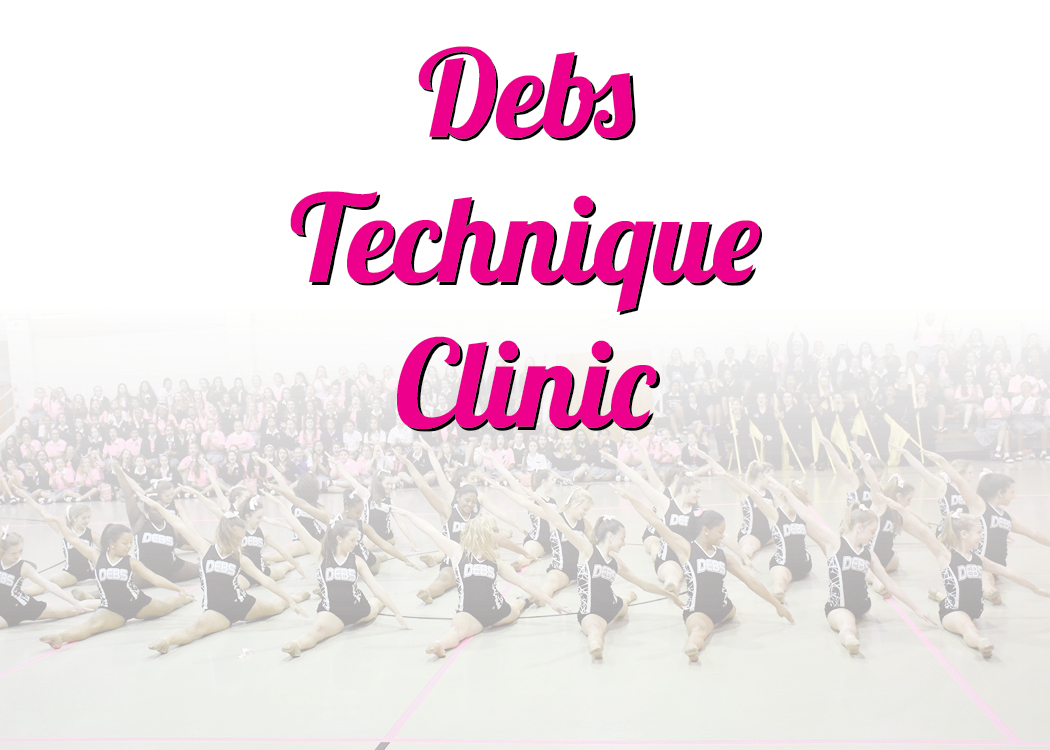 Debs Technique Clinic
February 24 @ 9:00 am - 3:00 pm
Girls in grades 5 – 7, incoming Dominican students for the 2018 – 2019 school year, and any present Dominican student who may be interested in trying out for the Debs, are invited to attend the Debs Technique Clinic, Saturday, February 24, 2018.
Morning Clinic: 9:00 am – 12:00 pm | $25
All Day Clinic: 9:00 am – 3:00 pm | $50
If you register for the All Day Clinic, please bring a bag lunch.
Register by midnight Wednesday, February 21, 2018. Walk-ins will be accepted day of clinic | Walk-Ins: $30 | $60
MORNING – The girls will be divided into groups by skill level. Each group will be instructed by members of the Dominican Debs plus the EXPANDED CLINIC in the afternoon is taught by Denise Marie.
Any questions? Please contact Sina Baldwin | Phone: 504.865.9401 ext. 5021 | Email: sbaldwin@stmarysdominican.org
EVENT DAY CONTACT: 504.865.9401 ext. 5012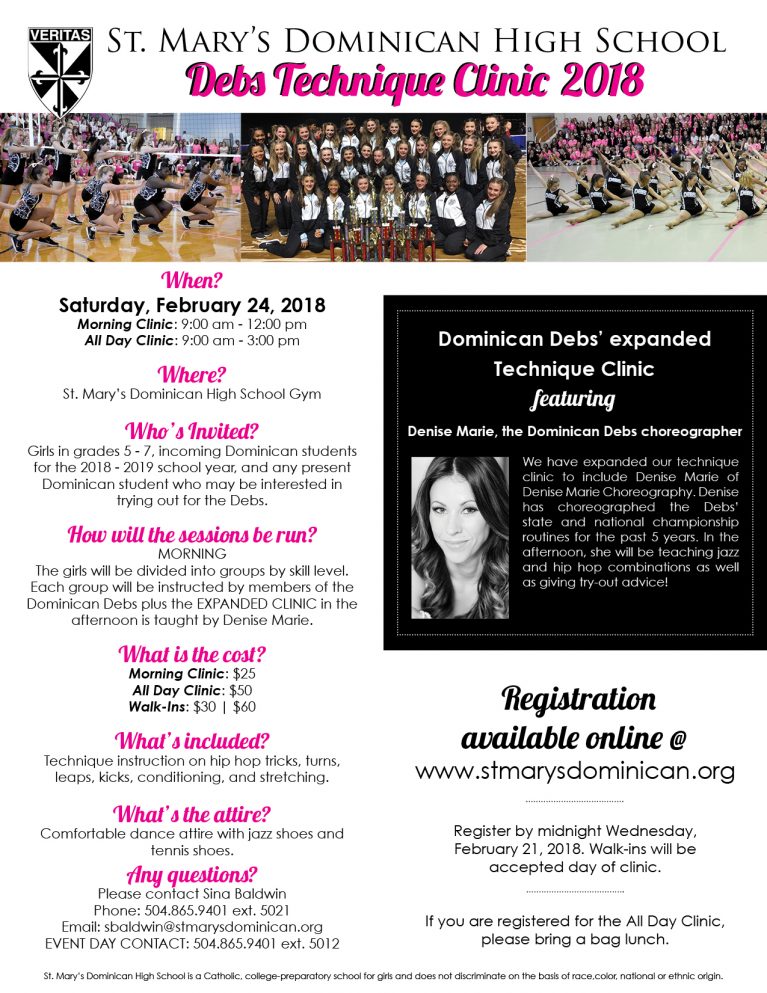 Related Events