Important Dates to Remember:
August – November 2019
Prospective Student Visit Days
Here's your chance to be a high schooler for the day…Register to spend the day with a Dominican student and experience what we love about DHS!
October 17, 2019
St. Mary's Dominican High School Open House
Dominican High School
Prospective students and their families are invited to learn more about DHS!
November 13, 2019
Application forms distributed at Catholic elementary schools and available online.
January 18*, 2020
Application Day / High School Placement Test, 8:00 AM
($30 application fee collected by Dominican.)
*At the direction of the Archdiocese of New Orleans, Application Day has been rescheduled to SATURDAY, JANUARY 18, 2020.
February 20, 2020
Decision Letters mailed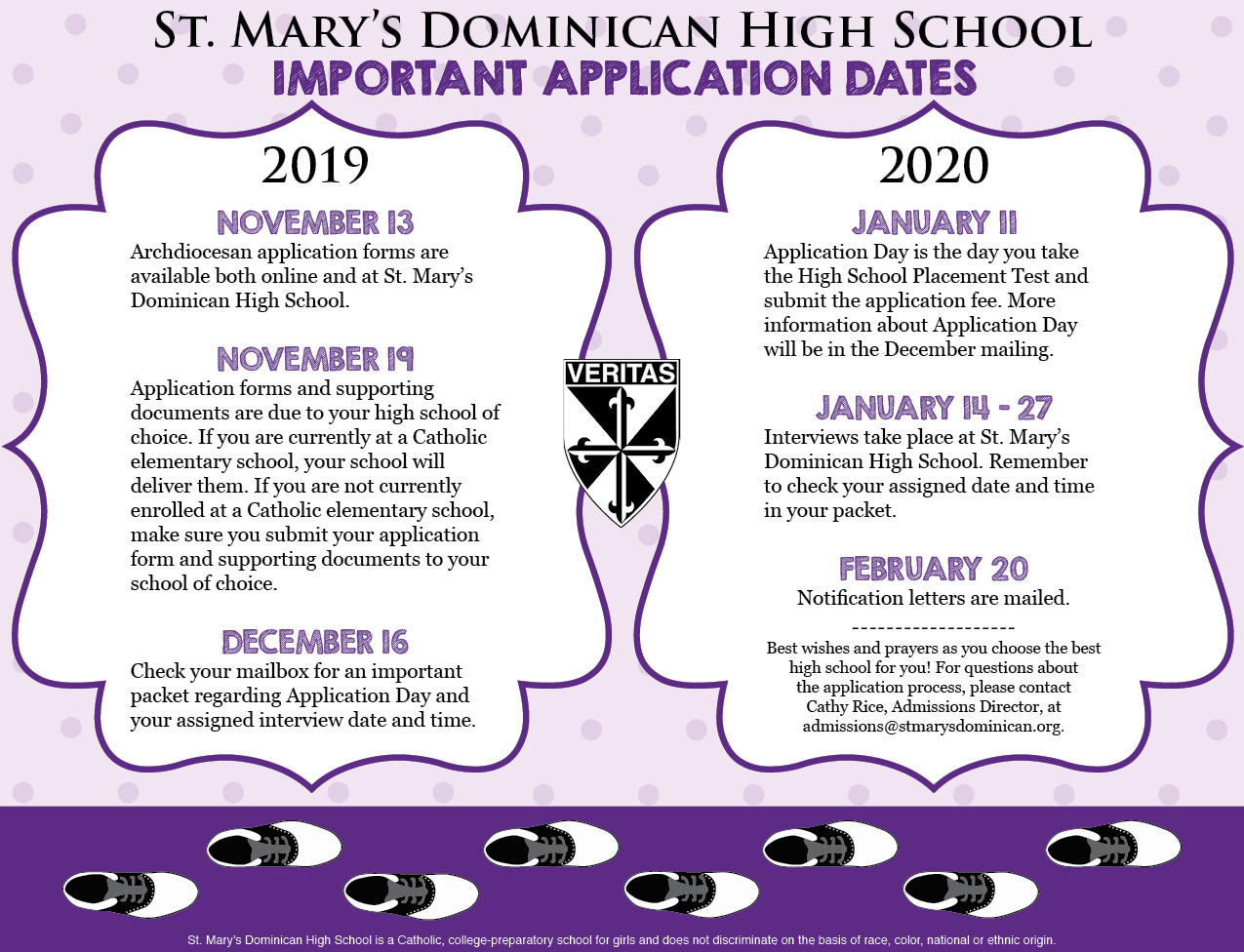 Important Contact Information:
For tours, visiting information and other prospective student information, please contact: Cathy Rice, Admissions Director (504) 865-9401 ext. 5028.
Dominican High School is a Catholic, college-preparatory school for girls and does not discriminate on the basis of race, color, national or ethnic origin.