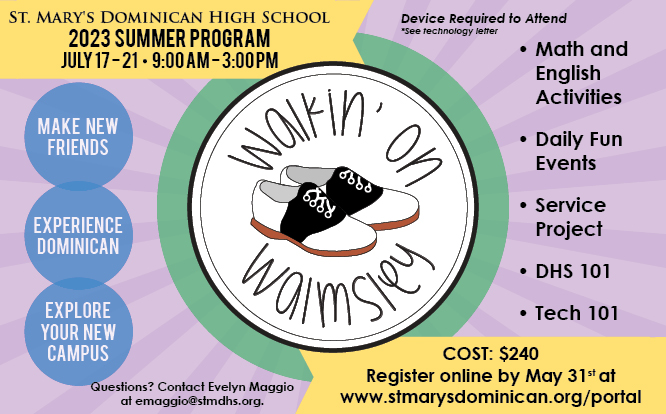 Questions?
For any questions regarding Walkin' on Walmsley, contact Evelyn Maggio at emaggio@stmdhs.org.
St. Mary's Dominican High School
(504) 865-9401
7701 Walmsley Avenue
New Orleans, LA USA 70125
jlassere@stmarysdominican.org
Walkin' on Walmsley
$240.00
July 17-21 | 9 am – 3 pm
Register online by May 31.
This program is for incoming eighth and ninth grade Dominican students for the 2023-2024 school year.
For registration to be complete, registrants must submit both registration (below) and payment information.