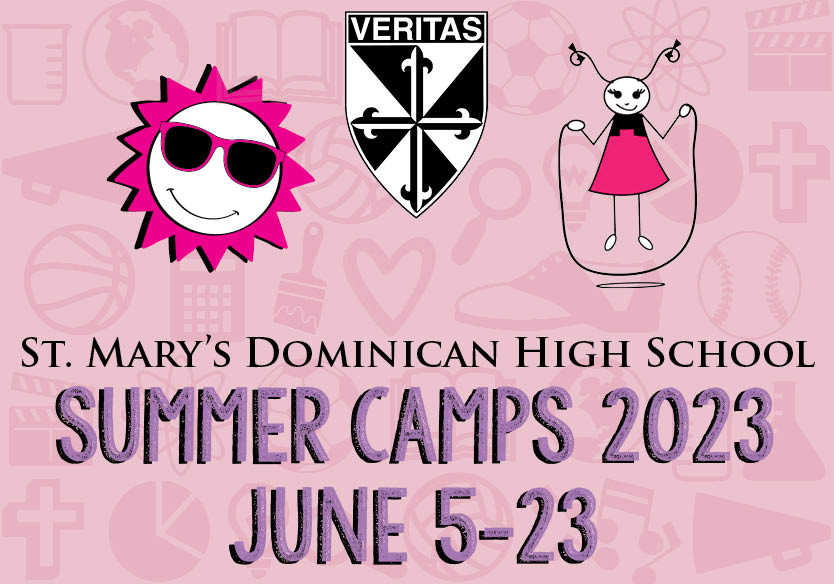 Summer Camps Contact Information:
Meg Womble
(504) 865-9401 x. 5004
St. Mary's Dominican High School
(504) 865-9401
7701 Walmsley Avenue
New Orleans, LA USA 70125
jlassere@stmarysdominican.org
Jumpin' for Joy Registration Fee
$40.00
Before registering, please make sure you have read the Registration Booklet linked here for additional information regarding registration, fees, before and after care, etc.
In order to be considered registered, each camper's online registration must be completed, and the $40 non-refundable registration fee must be paid. After May 1, each camper must pay a $60 non-refundable registration fee.
Program fees are due on or before Friday, May 12.